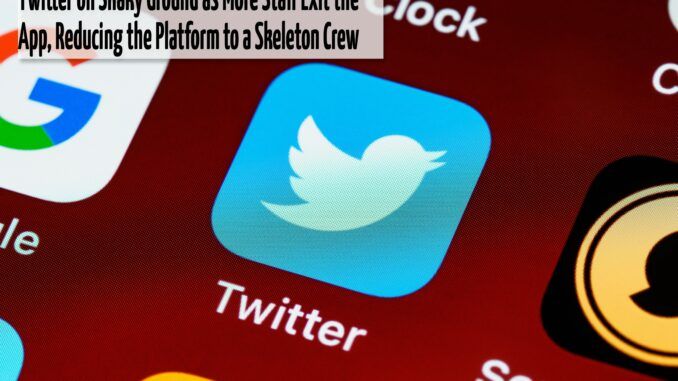 Elon Musk has threatened to shut Twitter down at any moment in the future, and several of the company's workers have departed.
Musk advised the remaining app workers to sign a three-month salary pledge or quit the firm, implying that Twitter is on its last legs, or at least, about to experience significant outages.
Apparently, the majority of people chose that option. Read more about it on Socialmediatoday.com.
https://www.socialmediatoday.com/news/Twitter-on-Shaky-Ground-as-More-Staff-Reject-Musk-Plan/636980/