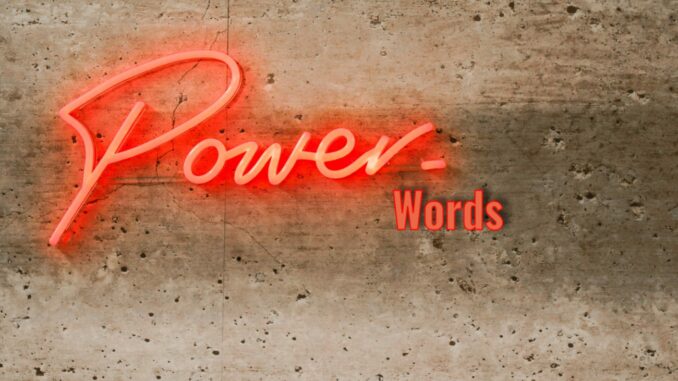 If you could use just a few 'magic' words in your headlines to get people to eagerly read your articles and email, what would they be?
The reality is that some words work much better than others when it comes to forcing scanning eyes to stay on a headline and read the whole article.
When trying to come up with a catchy headline, make sure the word or phrase you choose works for the content you're presenting.
And when you use headlines that feature one or more of these words, you'll often see a significant increase in the number of people who click the headline and read the article.
Don't use forced keywords in your headlines – it will only produce clickbait. However, if you start with the headline in mind, then these powerful words can work wonders for you.
Powerful Headlines
2023 [The current or upcoming year]
According to
Ahead of the game
Amazing
Amplify
Approved
Astonishing
At every stage
Complete
Complete Beginner's Guide
Complete Guide
Controversial
Easy
Easy & Fast
Easy & Free
Easy Guide
Effective
Efficient
Effortless
Ensured
Extra
Fast
Fast & Easy
Fast & Free
For [Your Target Audience]
Forgotten
Formula
Free
Free
Free & Paid
Full Walkthrough
Genius
Good-looking
Video
Walkthrough
With Pictures
Attractive
Authentic 
Backed
Basic
Because
Before 
Beginner
Beginner Guide
Beginner Lesson
Greatest
Guaranteed
Improved
Incredibly
In-Depth Guide
Insane
Instant
Instantly
Lifetime 
Make Money
Manifest
Mind-blowing
Monetize
More 
No Money Down
No New Equipment
Now
Optimal
Proven
Quick
Quick-Start Guide
Replicate
Research 
Results
Ridiculous
Secret 
Secure
With Stats
With Videos
You 
Shocking
Simple
Six-figure
Skyrocket
Smart 
Steal
Step by step
Steps
Strange
Stunning
Successful
Template
That Really Work
That Work
The Basics
The Complete Guide
The Definitive Guide
Tutorial
Ultimate
Ultimate Beginner's Guide
Ultimate Guide
Unbelievable
Unconventional
Unique
Untold
Value
You're Not Lazy